Dreaming Of Rachmaninov On A Train
Thu, 11 Oct 2018
The celebrated young pianist Daniil Trifonov steals aboard a steam locomotive, chugging through the Rockies to the strains of Rachmaninov's Fourth Concerto.
One Mesmerizing Moment With Soprano Montserrat Caballé
Tue, 09 Oct 2018
The revered Spanish soprano, who died Saturday, spins out silvery threads of tone in her recordings, the likes of which no one has ever matched.
The Rise Of The LA Philharmonic To 'America's Most Important Orchestra'
Mon, 08 Oct 2018
The Los Angeles Philharmonic, which begins to mark its centennial this fall, is credited with helping to bring high culture and great composers to L.A.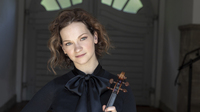 Back To Bach: Hilary Hahn Rekindles An Old Love
Sun, 07 Oct 2018
When the violinist was just 17, a stunning Bach debut album launched her career. Over two decades later, she returns to finish up the set of pieces she started as a teenager.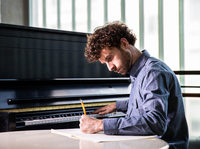 MacArthur Fellow Matthew Aucoin Talks Composing And Donating His 'Genius' Money
Thu, 04 Oct 2018
The 28-year-old polymath from Boston discusses his new award, his precocious youth and how he perceives all human language as a form of musical communication.